Xavier Jara Japan Tour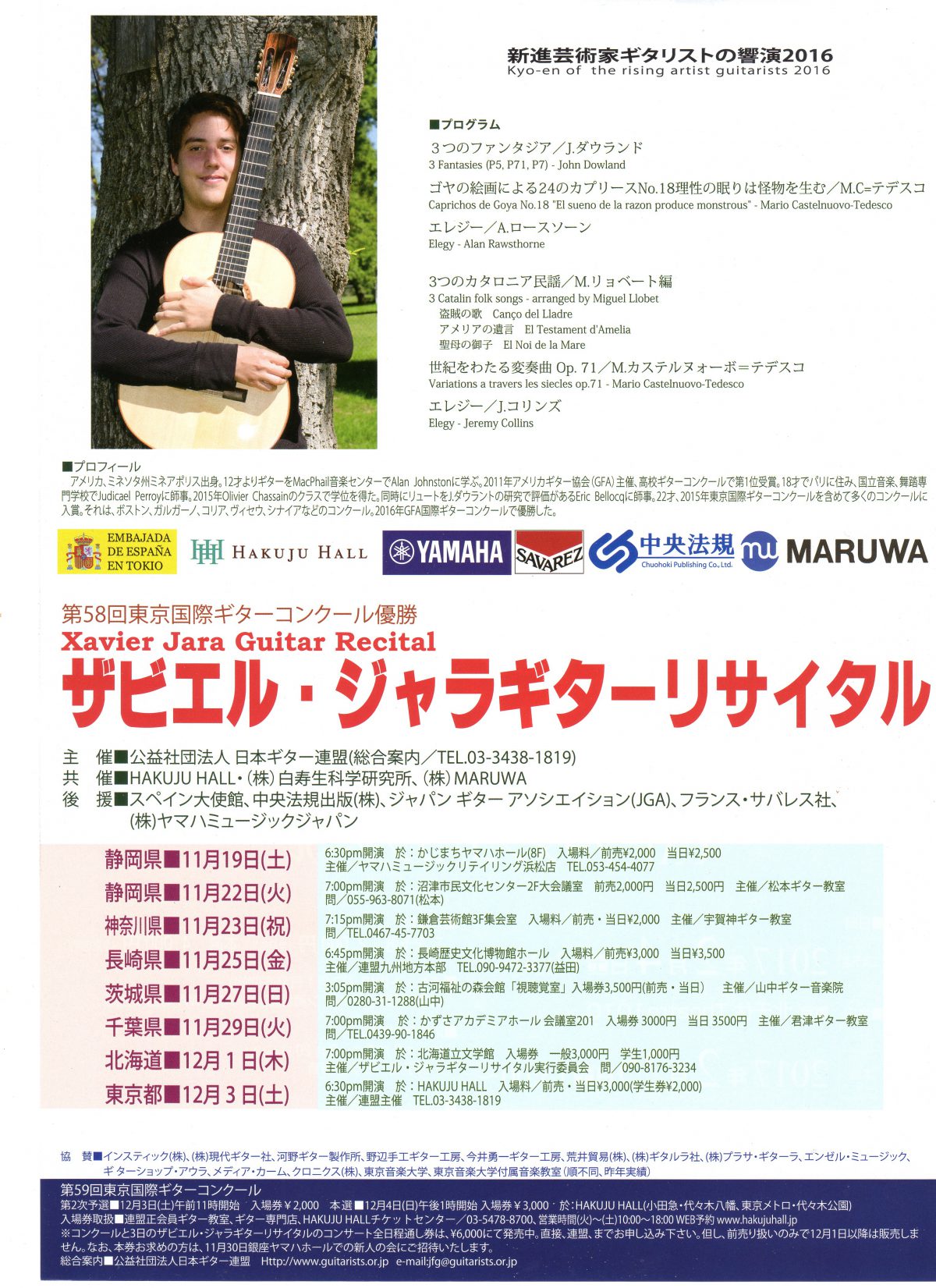 Xavier Jara, the champion of the 58th Tokyo International Guitar Competition, holds concerts all over Japan.
Concert schedule around Tokyo is below.
Kanagawa
November 23 (holiday)  
Kamakura Art Gallery 3F meeting room 19: 15
2,000 yen  
Organized: Ugajin Guitar Class Tel 0467-45-7703
Ibaraki
Sunday, November 27  
Furukawa Welfare's Mori Kaikan "Audio-Visual Room" 15:05
3,500yen  
Organaized Yamanaka Guitar Conservatory  Tel 0280-31-1288
Chiba
November 29 (Tue)  
Kazusa Accademia Hall Meeting Room 201 19: 00
Advance 3,000 yen On the day 3,500 yen 
Organaized Kimitsu guitar classroom  Tel 0439-90-1846
Tokyo
December 3 (Saturday) 
This concert will be held after the second preliminary round of the Tokyo International Guitar Competition (entrance fee required).
HAKUJU Hall 3,000 yen (student 2,000 yen)
Inquire Japan Federation of Guitarists