60th 2017 The Stringed Instruments Fair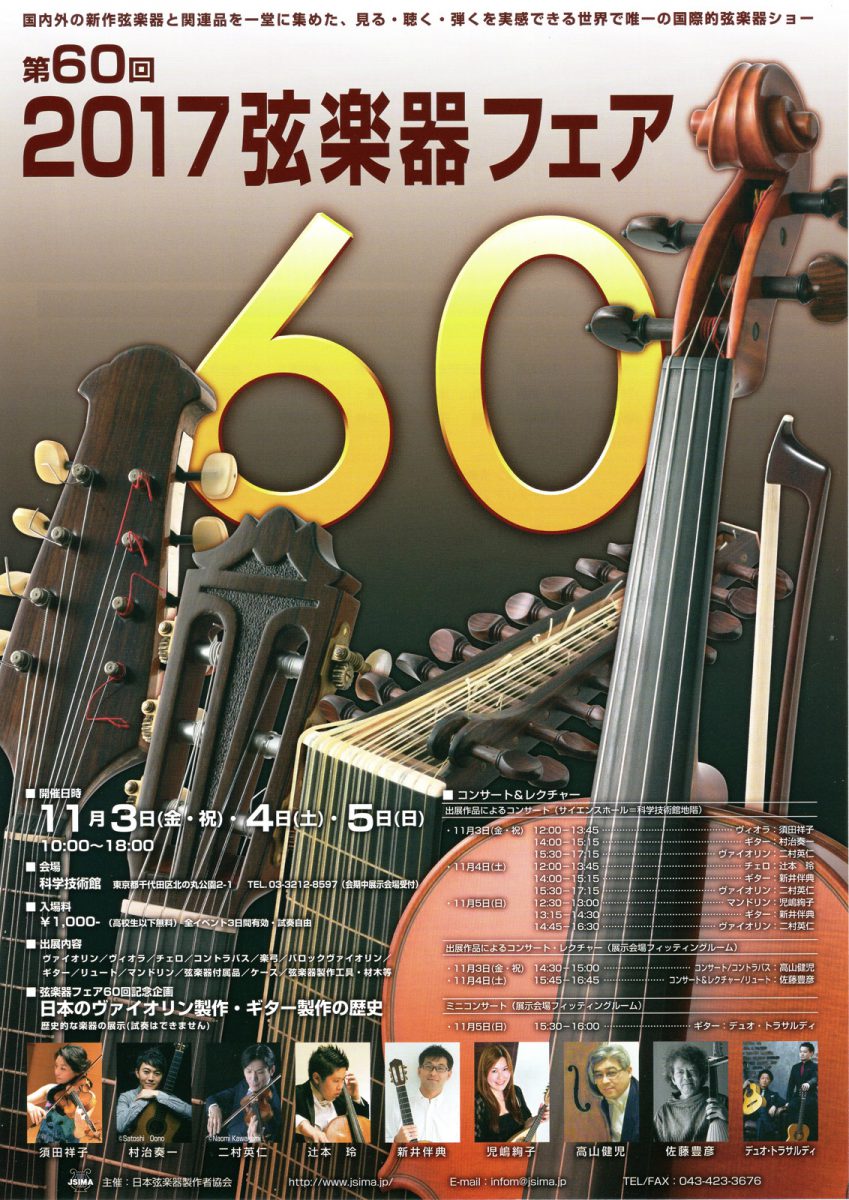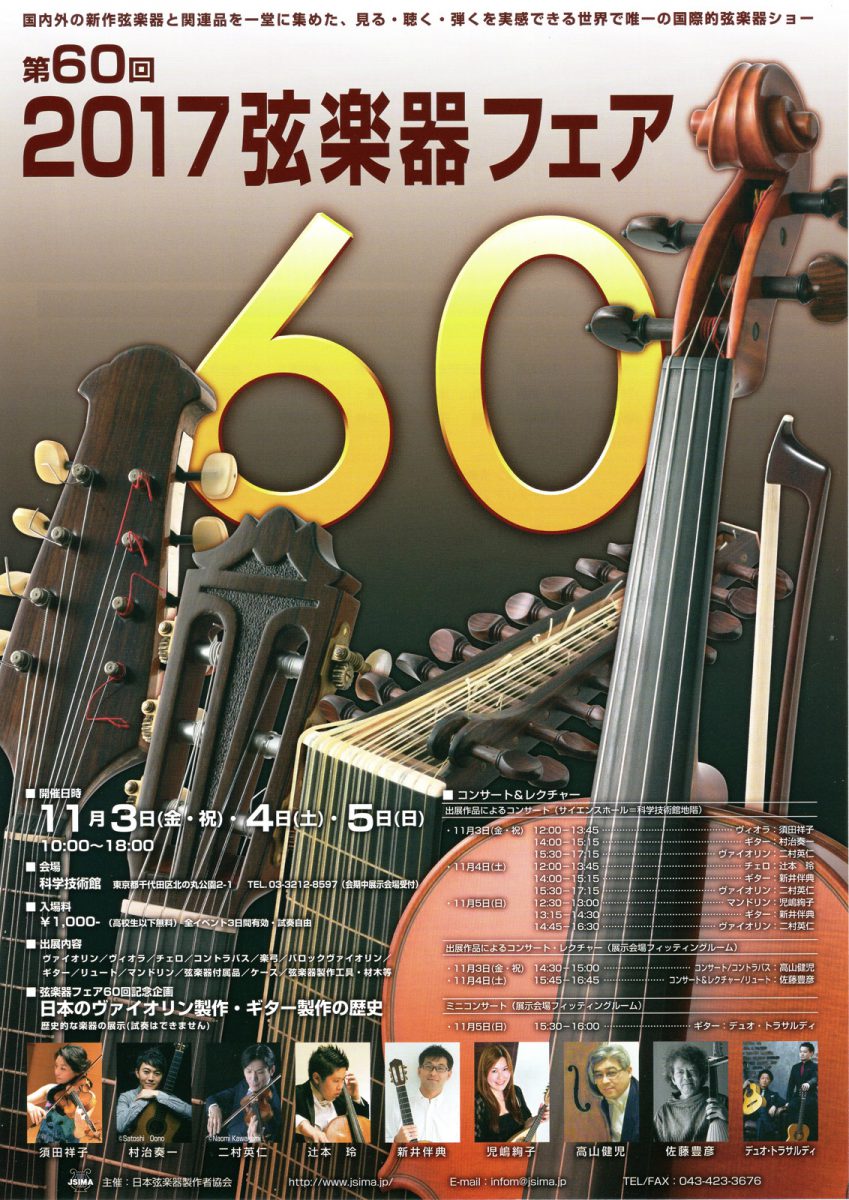 November3  (Friday), 4 (Saturday), 5 (Sunday) 2017    
10:00~18:00
Science Museum

, Chiyoda-ku, Kitanomaru Park 2-1
Admission fee of 1,000 yen (high school or less free) 
You can use all the events for three days 
Exhibition contents
violin, viola, cello, double bass, Bows, baroque violin, guitar, lute, mandolin, stringed instruments accessories, cases, luthier tools, timber, etc.
The Stringed Instruments Fair is held once a year by JSIMA to show the outcome of activities to the public.
This stringed instruments fair has become popular also exhibitors from every year overseas as one of the international events of acoustic stringed instruments show.
Home and abroad of new stringed instruments, of course, -related products will be on display gathered in one fell swoop.
Also performs a concert of the exhibition played by famous musicians, is the world's only acoustic stringed instrument fair to enjoy playing, listening, seen from the beginner to the musicians.
I will exhibit the guitar again this year.
There are a lot of exhibitors this year for guitars, and many types of instruments can be played.
The 60th anniversary special event will be held and historical musical instruments will be exhibited.
We are waiting for your visit.
Performance schedule (concert by exhibited work)
Place   :   Science Hall
Guitar
 Nov  3 14:00~15:15
Tomonori Arai
Nov 4  14:00~15:15
  5  13:15~14:30
Mandolin
Nov 5  12:30~13:00
---
Place : Exhibition fitting room
Lute
Nov 4 15:45~16:45
Mini Concert
Guitar
Nov 5 15;30~16;00
---
Place   :   Science Hall
Violin
  Nov 3   15:30~17:15
  Nov 4   15:30~17:15
 Nov 5   14:45~16:30
Viola
Syoko Suda
Nov 3 12:00~13:45
Cello
Nov 4      12:00~13:45
---
Place : Exhibition fitting room
Contrabass
Kenji Takayama
Nov 3    14:30~15:00