Bridge repair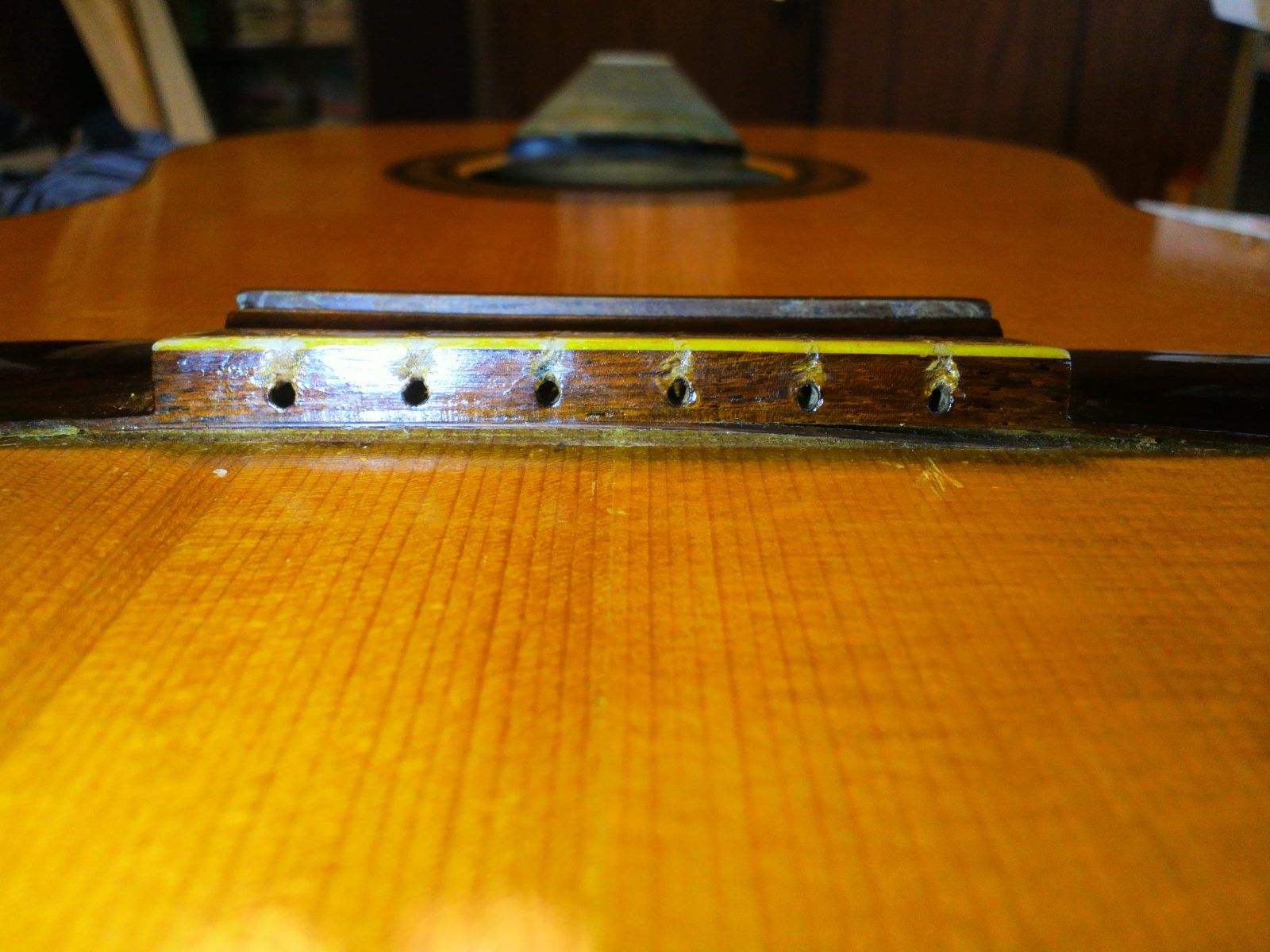 Manuel G. Contreras 1969
This is quite a special case, but it looks like bridge is complicated crack floating. Too wide open, it can not be pressed after putting the glue.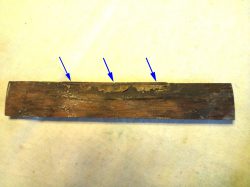 It is a photograph that was peeled off the bridge.
It seemed to bridge the adhesive surface is cracked, but it was thin filling the gap. There is no adhesive strength in this way. It is not a fundamental solution of the bridge float. It is wide open while cracking or curved.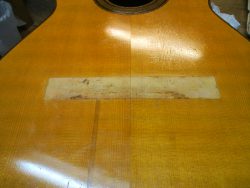 After fix the cracks, it established a curved, and has re-adhesion. I could because there was the thickness of the bridge itself.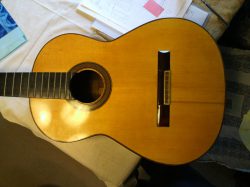 Thank you for your request repair.